Description
Highly accurate cutting, creasing and slitting.
Today's digital presses are more powerful than ever and the need for finishing technology that turns this power into great applications is essential. The Autocut Pro delivers the benefits of three functions in one – highly accurate cutting and slitting and high speed creasing in an easy to use system.
If you are looking to make the printed page stand out in new ways and if you're using a wider range of media and working with new, larger formats then the AutoCut Pro combined with Morgana's AutoFold Pro module easily turns long sheets into applications such as beautifully finished six panel brochures.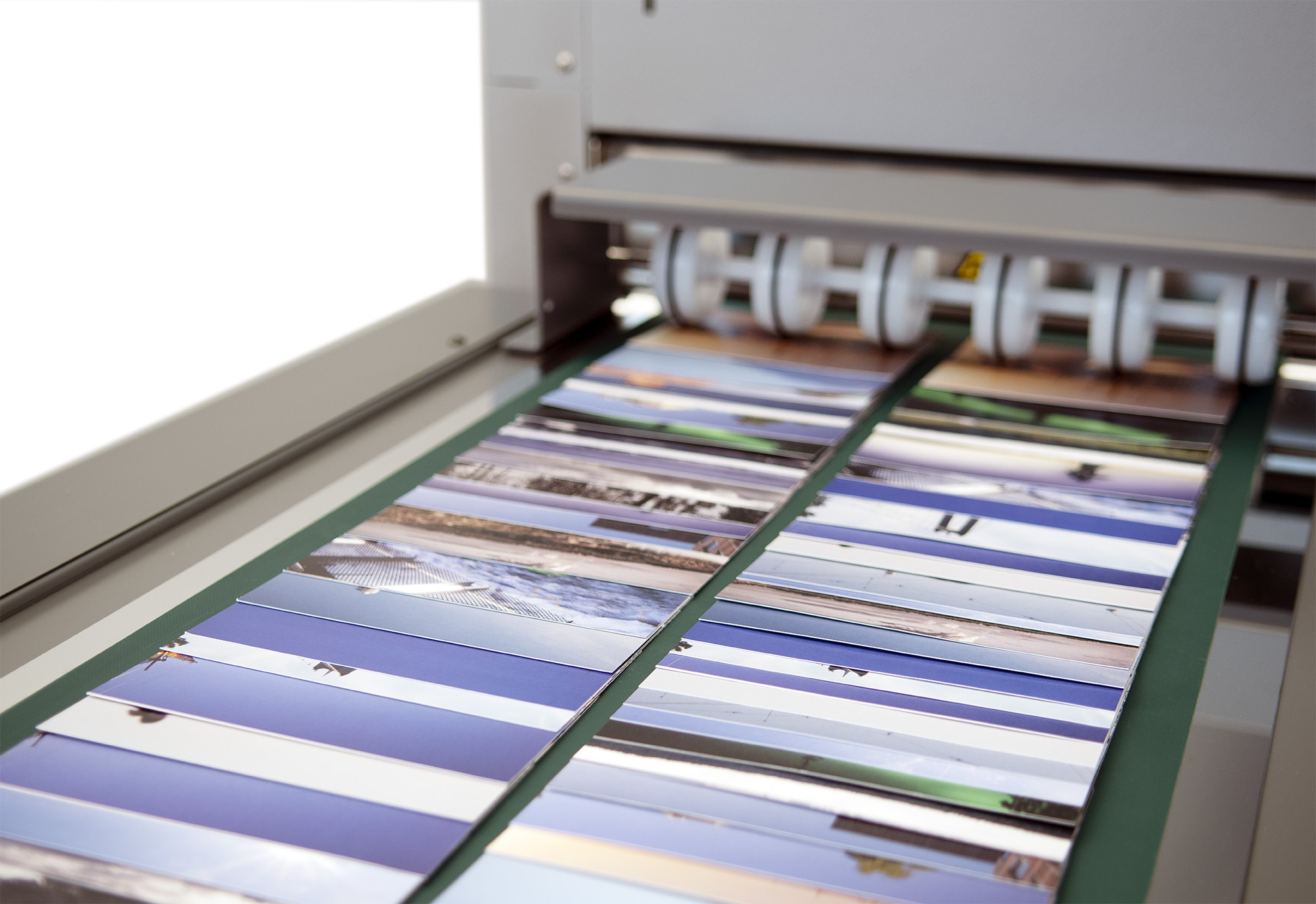 Business Cards & Postcards
The AutoCut Pro can run at speeds up to 5000 sheets per hour on standard creasing applications and a run of 250 business cards can be finished in less than two minutes, ready to pack and ship. The optional belt stacker, on the other hand, enables longer unattended operations.
Turning Long Sheets into Profitable Applications
The AutoCut Pro's unique capabilities enables you to cut the lead and trail edges, bleed trimming the top and bottom, creasing and when linked to the AutoFold, the ability to fold the finished documents.
To make handling long sheets easier, you can use the Multi-Purpose Stacker (MPS), which can now attach to a growing number of popular digital presses. Sheets fed into the MPS can easily be moved to the Autocut Pro. Simply load the sheets into the feed tray, and the patented tri-suction feeding system goes to work to efficiently produce your finished jobs.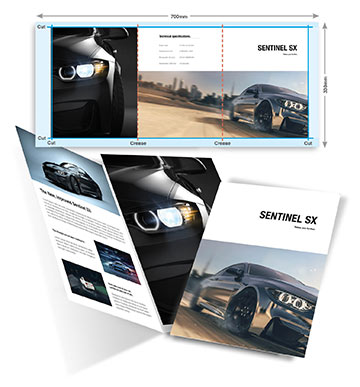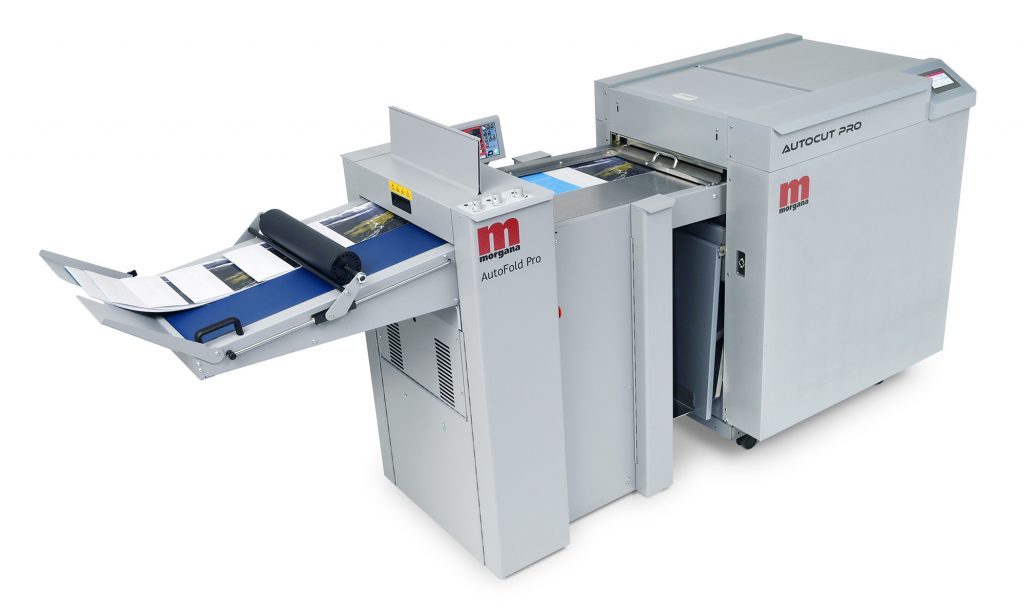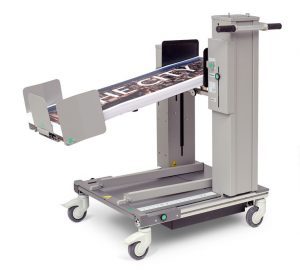 The Plockmatic MPS, the Morgana AutoCut Pro and the AutoFold work together to create today's on-demand applications, such as A4 landscape, trifold and gatefold brochures as well as more traditional applications like postcards and business cards more economically than ever.