Description
SUMMA S CLASS 1 D120 VINYL CUTTER
The S1 D120 is the ideal intermediate size for many cutting jobs. All S  One models were designed from the base with the user in mind. They represent the ideal cutting solution for signmakers who want to automate and level up their cutting workflow. The S  One Series is your first choice where value and reliability are top of mind
Key benefits
• Advanced cutting technology
• Ergonomic design
• User-friendly features
• Latest alignment methode
• Legendary tracking performance
• Connectivity
• Summa GoSign software
Ideal to cut
• Reflective, holographic, mirroring materials
• In- and outdoor signage
• Traffic and advertising signs
• Safety indications
• Vehicle and window lettering.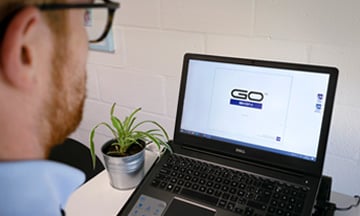 GoSign cutting software tailored to your needs
The user-friendly software GoSign is your first choice cutting software, allowing you to manage your preferred workflow with great flexibility. Settings and action sets can be created and tailored according to your specific cutting jobs at any given time.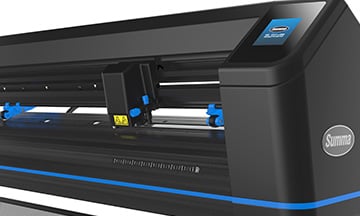 OPOS Alignment for smart production
The Optical Positioning System is an automated contour alignment system. The OPOS X sensor technology senses 4 to 128 marks on a wide range of materials. Enjoy a fully-automated workflow using OPOS barcodes, enabling you to contour cut multiple jobs without intervention.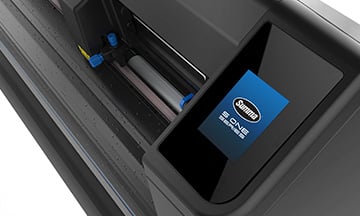 Ergonomic TouchScreen
The intuitive menu system and ergonomic touch interface allow for effortless navigation. Tactile and easy to use, the touchscreen displays large amounts of information in an easily accessible format.
Unmatched Die-Cutting Precision
Summa's unique FlexCut feature takes cutting technology to the next level. This adjustable feature creates a perforated cut that allows the material to retain the necessary rigidity to transport through the cutter while remaining easy to break apart into individual pieces.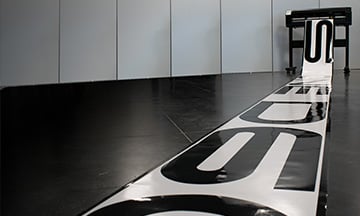 Legendary tracking for ultimate precision
Summa's exclusive MicroSprocket™ drive drum, coupled with powerful servo motors, delivers jaw-dropping accuracy. Media is conditioned as it advances to assure spot-on tracking precision.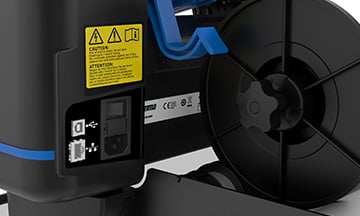 Ethernet, USB and WiFi connectivity
Multiple computers can control one unit across a network via Ethernet, USB or WiFi. Also, a crossover cable can be used for direct connection – creating an all-new avenue for faster communication and data transmission speeds.
WiFi: Region dependent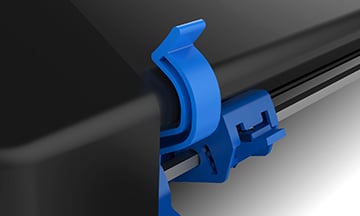 Enhanced ease-of-use
Mechanical adjustable parts are highlighted with a light blue colour, enabling the operator to quickly switch between them. Also, changing tools for a quick setup of the next cutting job is now a child's play.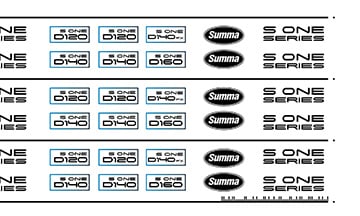 OPOS Xtra to cut intrinsic details
The OPOS sensor system reads registration marks blistering fast en compensates bleed automatically. Additionally, the OPOS Xtra functionality is specifically beneficial for the processing of small sticker jobs, detecting curvature changes more accurately than ever.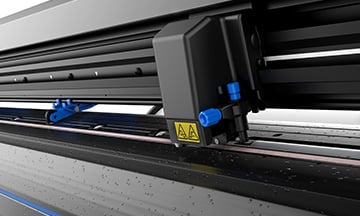 State-of-the-art drive system
The S One servo motor drive system ensures the cutter can still cut at high speeds, even in the most challenging curves. High working speeds are yours to enjoy!
Specifications
MODELS
S1 D75
S1 D120
S1 D140 (FX)
S1 D160
CUTTING TYPE
Drag knife with TurboCut and Tangential Emulation Modes
TOOL COMPATIBILITY
Blade, Pen
CUTTING WIDTH
74 cm (29 inch)
120 cm (47 inch)
135 cm (53 inch)
158 cm (62 inch)
CUTTING SPEED
All S One models cut at speeds up to 1131 mm/sec (44 ips) diagonal
AXIAL ACCELERATION
Up to 2 G
ALIGNMENT TYPE

OPOS X – OPOS Xtra
Barcode job recognition
Up to 2 x 64 marks on the X-line
Y-line compensation

MAXIMUM ACCELERATION
Up to 3G diagonal
TRACKING PERFORMANCE
Within ± 0.1 mm (± 0.004 in.) on plots up to 8 m long (40 ft.); on rolls up to 760 mm wide
Within ± 0.1 mm (± 0.004 in.) on plots up to 4 m long; on rolls over 760 mm wide
CUTTING FORCE
0-600 grams of down-force, in 5-gram increments
Note: FX has 0-400 grams of down-force, in 5-gram increments
REPLOT MEMORY
10 MB Buffer Size
DISPLAY LANGUAGES
English; French; German; Dutch; Italian; Spanish; Polish; Portuguese
CONNECTIVITY
USB, Ethernet, WiFi (region dependent)
POWER REQUIREMENTS
100-240 VAC, 50/60 Hz
DIMENSIONS
111.2 (W) x 70.4 (D) x 111 (H) cm (44.1 (W) x 27.7 (D) x 43.8 (H) in.)
161.5 (W) x 70.4 (D) x 111.2 (H) cm (63.6 (W) x 27.7 (D) x 43.8 (H) in.)
176.5 (W) x 70.4 (D) x 111.2 (H) cm (69.5 (W) x 27.7 (D) x 43.8 (H) in.)
196 (W) x 70.4 (D) x 111.2 (H) cm (77.2 (W) x 27.7 (D) x 43.8 (H) in.)
WEIGHT
36 kg (78.4 lbs)
43 kg (94.8 lbs)
43.5 kg (95.9 lbs)
48 kg (105.9 lbs)
OPERATING TEMPERATURE
15˚ to 35˚C (59˚ to 95˚F)
STANDARD ACCESSORIES
Summa GoSign software, Summa CutterControl & MacSign plug-ins, Quick Start Guide, Power Cable, USB Cable, Media Guide Flanges (set of 2), Standard 36˚ Blade Holder, 2 Standard 36˚ Blades, Cut-off Knife (Manual Slitter), 2 Cut-off Razor Blades.
OPTIONAL ACCESSORIES
For S1 D75

Stand only
Basket only
Stand and basket
Tray One sheet feeder